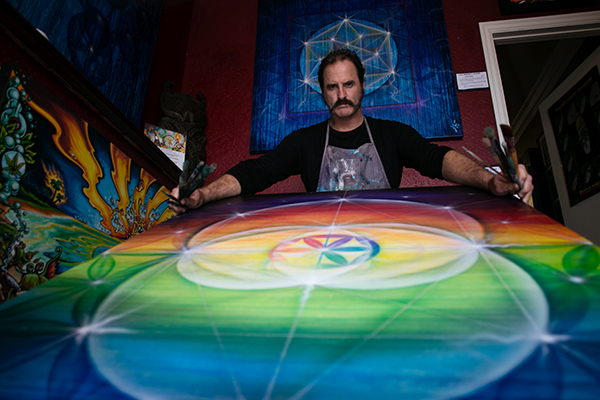 04 Nov

Surf and Sacred Geometry Art Collide – Drew Brophy's Annual Open Studio Event – Nov 19 and 20 2016
WELCOME TO MY STUDIO!
Every November we transform my working studio into a gallery, showroom and store. This is the time of year that my collectors come to meet my family and me in person. We have great conversations and it's an opportunity to get to know the community much better.
Also, this is the time of year I give excellent deals on my originals and prints.
This month, I have something extra special; twenty newly released art prints on canvas!
And, FREE posters for everyone who pre-registers here.
DATE/TIME: Saturday and Sunday November 19 & 20, 2016, From 10:00 a.m. to 6:00 p.m.
LOCATION: 208 Calle de Los Molinos Suite D, San Clemente, CA 92672
CONTACT: Phone 949-678-8133 (text or call w/questions) or email mariab@drewbrophy.com
RSVP: When you RSVP, I'll have a free poster set aside for you. RSVP here, at Eventbrite.
If you ever wanted to get one of my original paintings, now is the time to do it. The prices of my surf-inspired originals rose by 20% this year. The new modern / abstract art I've been painting has increased in value and price by double since 2015. I offer special discounts to current collectors and so be sure to ask me for your discount if you already own a piece of my art.
What to expect at my Studio Open House:
1 – For the first time ever –

Twenty newly released, limited edition art print reproductions

on stretched canvas. I'm offering amazing deals for these prints, as I have stocked up just for Christmas.
2 – New original paintings that haven't yet been made available to the public.
3 – Great conversation and a "tour" of my studio. I'll be glad to get to know you.
4 – View my recent series, inspired by nature and physics, called"Exploring Sacred Geometry." It is a series of paintings that articulate a Universal Language of nature, mathematics, and vibration.
Please know that I appreciate your business – it's our fans and friends that help keep us in business. My family and I are forever grateful to you.
Sign up for your RSVP and I'll see you there!
If you have any questions at all, please text or call 949-678-8133 or email mariab@drewbrophy.com.