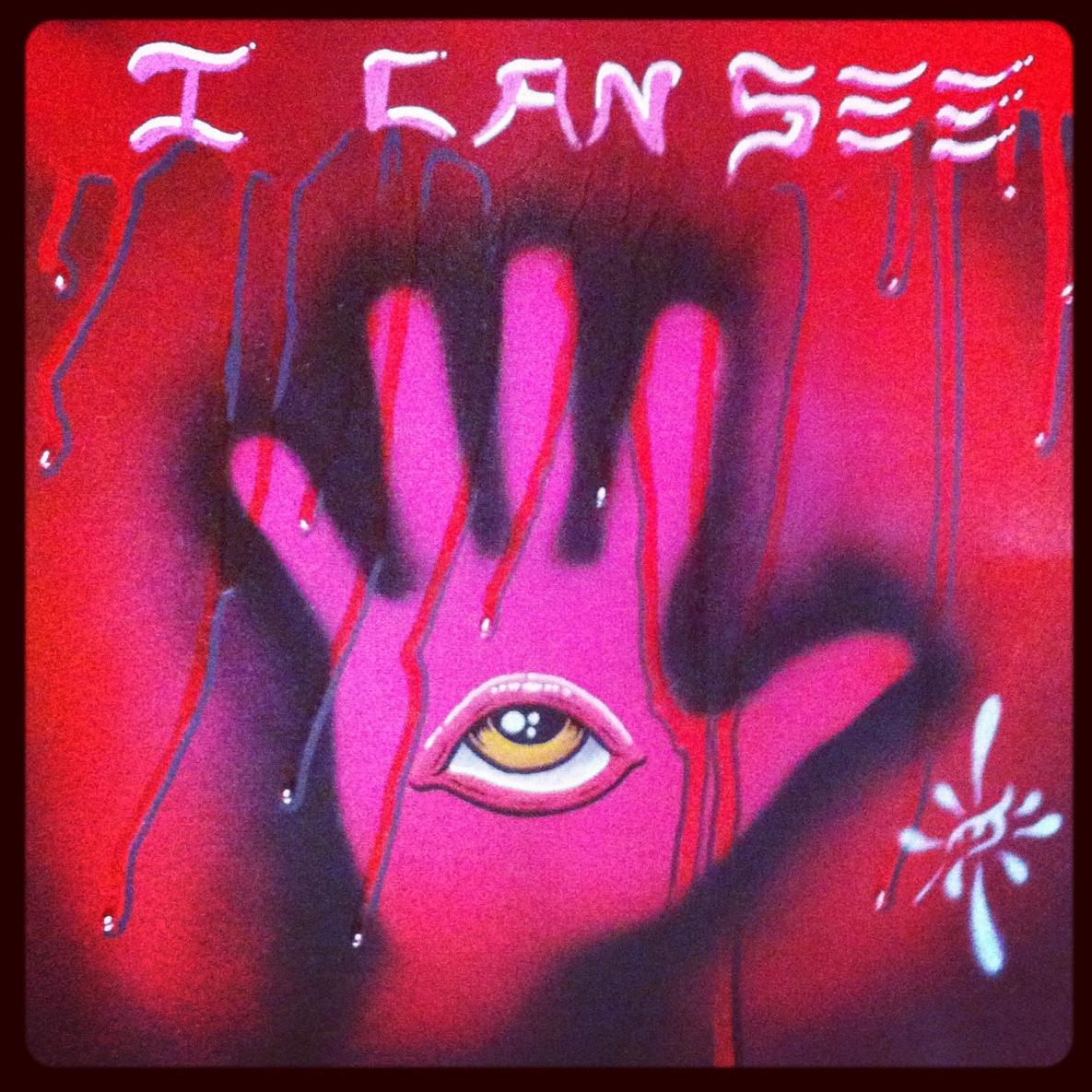 I CAN SEE Original Painting, mixed media on canvas board, sized 12″ x 12″.
This painting was inspired when hiking through the Grand Canyon on a SUP whitewater expedition.
Most people aren't paying attention to their surroundings.  They see what they are told to see, or what they expect.  They follow the herd.
Somewhere along the way, humans have shut out the details, only absorbing the obvious, or what's being sold to them through the media.
Eighty percent of the important stuff is missed by most.
This fact was evident when hiking deep into the Grand Canyon.  I was on a 16 day expedition with a private group.  Occasionally, the commercial tours would cross paths with us, usually in groups of 30 or more.  Often, they trudged right past the most spectacular sights the Canyon has to offer; perfect heart-shaped stones, eagles flying high above, ancient messages left on rock.
On one very hot day (as a commercial tour group filed right past me, missing what had stopped me in my tracks),  I looked up at an enormous canyon wall, to see handprint impressions on the stone.
It was a message left in another time, from inhabitants of the Canyon.  I don't know how long ago those handprints were made; hundreds of years ago?  Thousands?
The ancient greeting stayed with me long after returning home to Southern California.
So I decided to create my own handprint art.
I added the all-seeing-eye.  It represents that "I Can See", because I feel that artists are given the gift of seeing more than most others.  Seeing things in nature, in people.
This painting was given to my sister-in-law, Caroline, for Christmas.  An artist herself, she fell in love with it.
For a fresh insight on the Handprints in the Canyon, check out this post by Andrew Guiliford, who felt that the handprints in the canyon guided him to safety one night.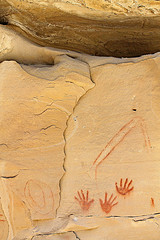 Life is Good – Drew