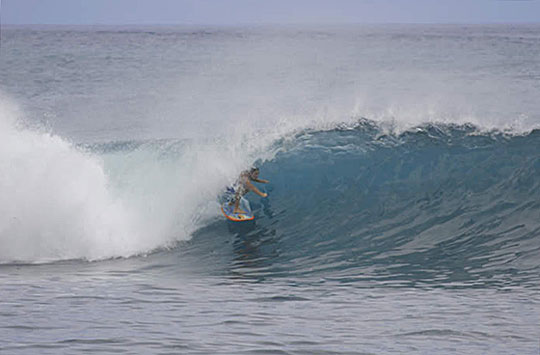 Drew receives an average of 75-100 e-mails a week with a number of questions! To answer them all, he would have to quit painting!
To help answer some of the more common questions, we compiled a list:  (If you don't see your question here, go to Drew's facebook page and post your question.)
Will you design a tattoo for me? Or a T-Shirt Design:
Yes – prices start at $500 and go up depending on complexity.  Contact info@drewbrophy.com to set it up.  Please don't e-mail unless you are serious.  You are also welcome to use any of paintings for inspiration for a tattoo.  If you get a tattoo of one of his paintings, e-mail it to us and we'll post it on our upcoming tattoo page.

Will you paint a board for me?


Drew takes orders for high-end surfboard pieces, usually purchased as wall hangings.  Occasionally he'll take smaller surfboard painting commissions as well.  To get a quote, e-mail info@drewbrophy.com.  Smaller "tattoo" hits on boards start at $75.00 each – bring to the studio.

Do you accept commissioned jobs?


Yes, we accept custom painting requests. Serious buyers, contact info@drewbrophy.com for a quote.  Pricing starts at $2.50 per square inch (for very large paintings, that price per s.i. goes down.)

Do you sell your original paintings?


Yes. See our "Originals" page.  Also, Drew holds several art shows throughout the year where he releases new paintings.  Check our "Events" page for the listings, show up, and meet him.

What do you use to paint surfboards with?


Water-based Uni Posca paint pens.

Where can I buy the pens?


Drew used to get them when in Japan, in Tokyo – Now you can buy them on this website!

How can I get a job painting surfboards?


Go ask a local shaper if you can get a job painting boards. There's always someone out there that will give you a job doing it!

What inspires you? (answered by Drew)


The ocean, surfing, nature, exotic places.

Did you go to art school?


No – his experience came from painting his own surfboards and eventually painting them for a living.  He also worked for a screen printer, designing t-shirts.

What's your favorite piece of art that you've created?


Drew Says:   I would have to say my surfboard murals. I like them because my career really started through surfboards and it's nice to make a piece of art that follows that.
Who are your influences?
Rick Griffin, Salvador Dali, Picasso, Chris Lundy.
[kml_flashembed movie="../flash/greed.swf" height="330″ align="right" width="200″ /]
I want to make a living off of my art like you do. How can I get started?
Just try to get one art job at a time, do it well, meet deadlines, and charge the right amount (don't give your art away for free – you'll never make a living that way).  Behave as a professional artist, and you'll be treated like one.  Don't give up on your dream.  And don't let anyone tell you can't do it.  To learn more on this topic, go to www.mariabrophy.com – a blog for creative people who want to design the life of their dreams.

What kind of board do you ride?


All kinds. Everything from a longboard to a fish when it's flat, to a 6'2″ shortboard, to an 8'6″ pipe-gun and everything in between.  These past couple years I've taken up stand up paddleboarding for when the waves are flat.

Where is your favorite surf spot?


Pipeline. Locally, Black's and Lowers or Salt Creek.
When you aren't painting or surfing, what are you doing?
Hanging out in my tropical backyard with my son Dylan and my beautiful wife, Maria, drinking red wine and enjoying life!