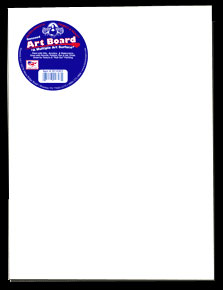 [cart type="add" product="9in x 12in Gessoed Art Board" price="3.95″]9″ x 12″ Artist Quality Gessoed Art Board is the ideal surface for painting with oils, acrylics, drawing with pencils, pastels, chalk, or pen & ink.
This is Drew's choice of surface for his Paint Pen technique, and is excellent for texture painting as well.
Gessoed Art Boards are smooth faced, double primed, acid free and ready for your art projects. They withstand atmospheric conditions better than canvas products, and are easy to frame.
Each 9″ x 12″ panel is shipped fully shrink wrapped waiting for you to set it free with your creative ideas.
Better Than Canvas!