Please note: This product only ships to USA & Canada[cart type="add" product="Indo Original (Deck + Roller) – Drew Brophy's Bamboo Beach" price="134.95″]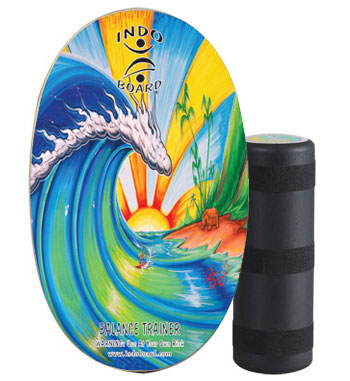 The Indo Original is the easiest model to learn on offering hours of fun for riders of all ages and abilities. The basic goal is to ride the Indo Board as long as possible while keeping the board from touching the ground. Designed for fun while exercising the core muscles involved in balance. You can learn all the moves you want on this model.
Demo DVD provided FREE with the purchase of this Indo Board Balance Trainer.
30″ x 18″ deck
250 pound maximum weight limit
6.5″ diameter roller