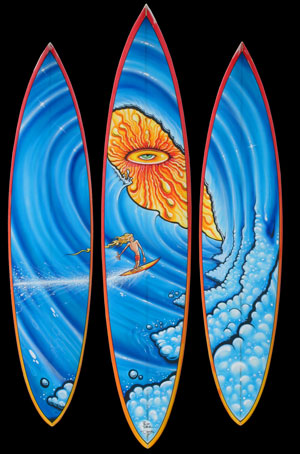 The Big Tube is a three board mural with the center board 8'0, and two 7'2″ boards at its sides. The bottom and rails have a red to orange to yellow acid smear. The painting is one of Drew's favorite views from the tube.
Currently displayed/for sale in Myrtle Beach, SC
For more information or to order over the phone order please call us at:
(949) 678-8133
Priced at $4,500.00 – this is a steal for what you get!