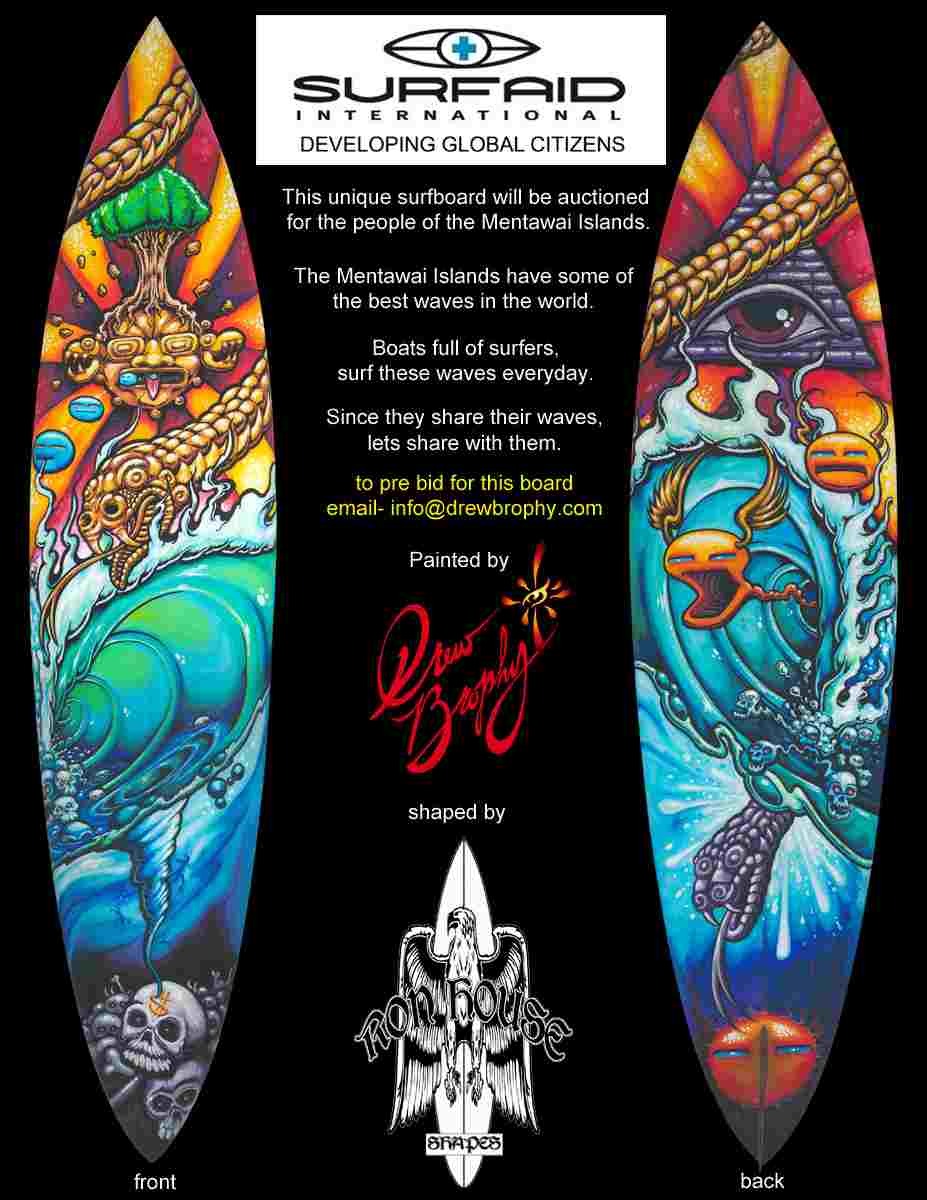 It's rare that you can get more than a couple of the most influential surf artists together in one room at the same time – a little like herding cats!
But, artist Matt Beard figured out how to do it.
A Board Art Benefit event was held at The Aaron Chang Ocean Art Gallery in Solana Beach.
Funds raised will directly support SurfAid's humanitarian efforts on the Mentawai and Nias islands in Indonesia.
The surfboard painting I did for this awesome event is called PERCESSION and it's the first surfboard I've painted all the way around – so it's different (special).
Follow up to this post:  This surfboard recently sold to an art collector from San Diego County.  But many other boards are still available – you can check out all the boards here …