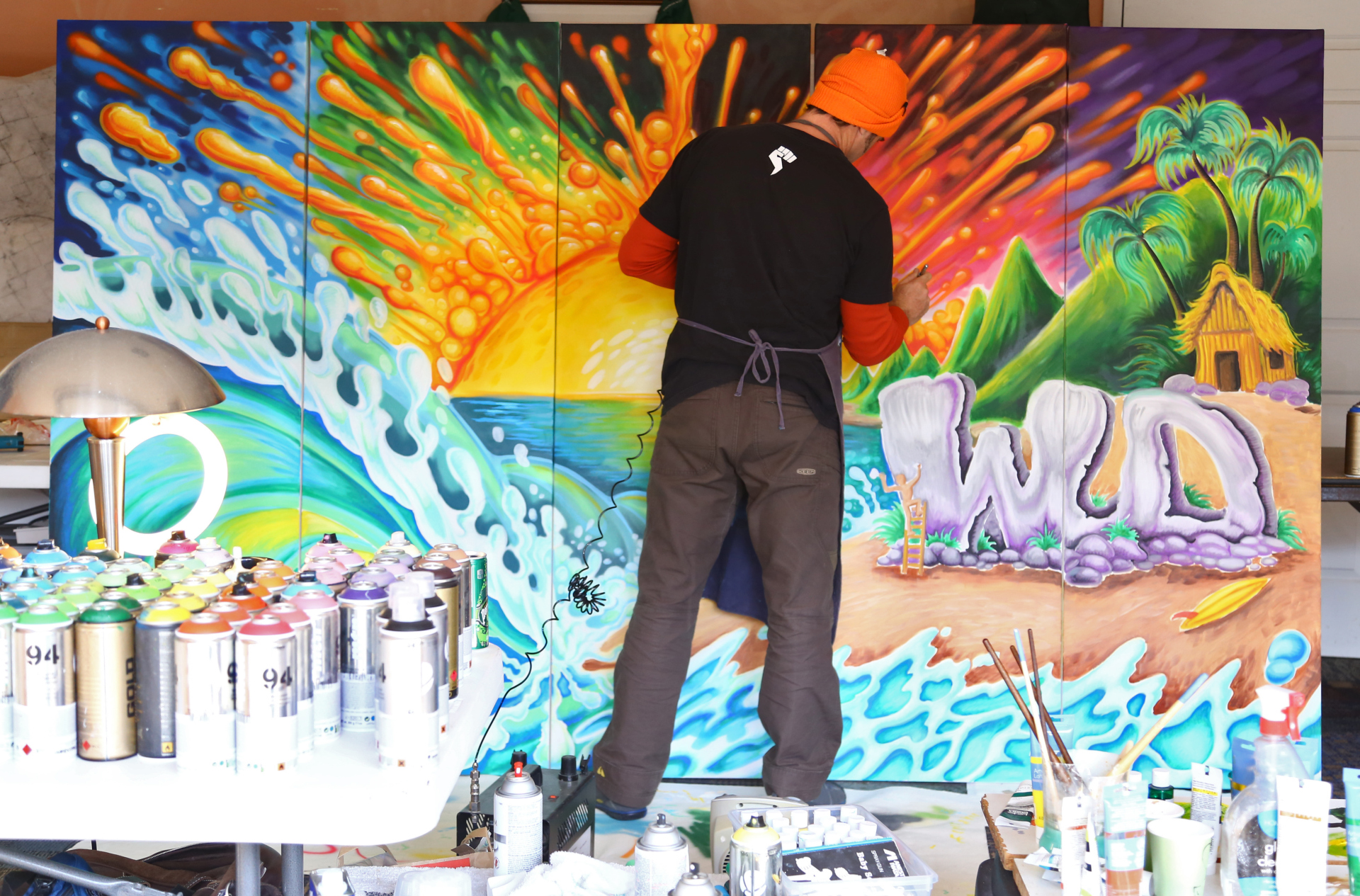 I'm painting a mural and customizing a few of the giveaways for WD Fan Night, a party you don't want to miss if you're in Las Vegas on January 7th!  (See the Flipagram slide show of the progression of this painting here:  http://flipagram.com/f/3qCYdhgra3 )
WD will be giving away a lot of great things, including my art on t-shirts, posters and skateboards.
It's an open party, but you have to register to attend (it's free) – Sign up here:  https://www.wdpromotion.com/wdfannight/default.aspx
WHAT:  WD (Western Digital, maker of my hard drives) invites you to an exclusive Fan Night and creative showcase!  #WDFanNight
WHERE:  Las Vegas, Caesar's Palace
WHEN:  Tuesday, January 7 at 7:00pm.
DESCRIPTION FROM WD WEBSITE:  Get off the CES show floor and come join us for an evening to celebrate our fans with plenty of food, drinks, live music and of course giveaways!
Hang out with creative professionals such as renowned Sports Illustrated photographer Peter Read Miller, professional gamers Scarra and ODEE from Team Dignitas, artist Drew Brophy and musician MikelParis™ from the band OAR, along with WD product experts providing tips and tricks for getting the most out of our latest gear.