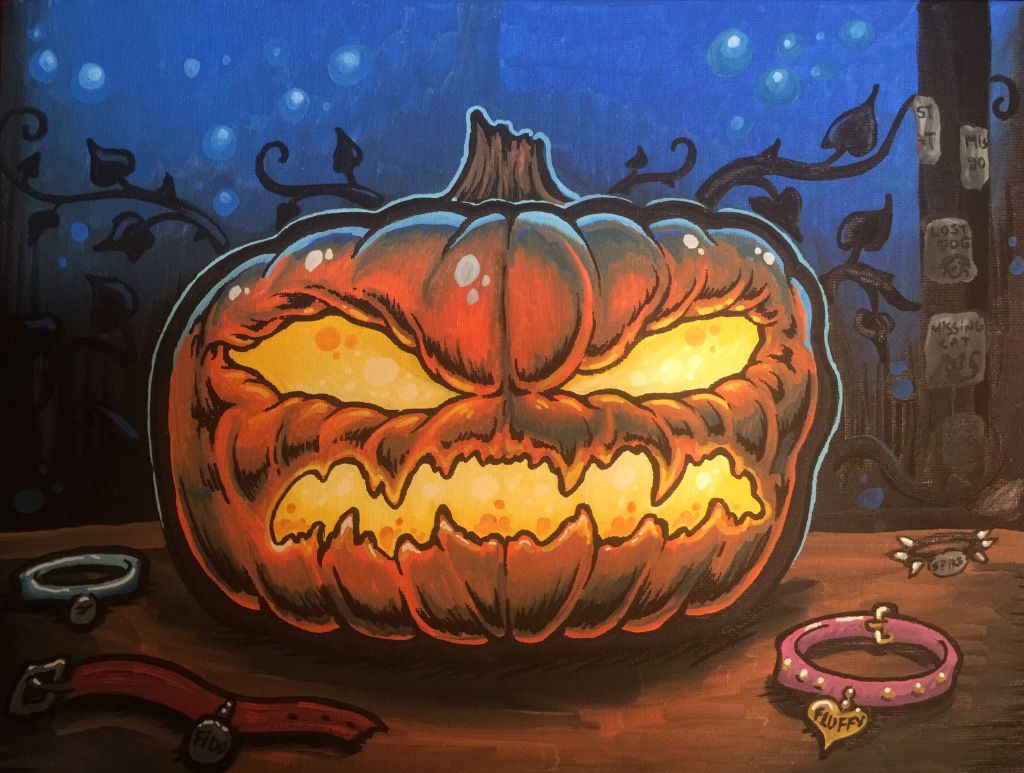 FOR 50 DAYS, I'M CREATING 50 PAINT STUDIES that reflect 50 things that fascinate me.   I'm painting whatever comes to me each morning. 
You might love 'em, you might hate 'em, but either way, I hope they invoke a feeling for you.
This painting is #6 of 50 in the #50Paintings series:
Titled HAPPY HALLOWEEN PUMPKIN– 11″x 14″ paint pen on canvas board.
This painting study is available for purchase 
SOLD

to Matt Reeves of PA.  He's a collector of my art and I'm stoked that he was excited to add this to his collection.
One of my goals with this series is to make original art affordable for those who want it.

  If interested in adding tomorrow's to your collection, please email info@drewbrophy.com or text or call 949-678-8133 asap!
I hope you enjoy this series.  Thanks for reading!
Life is Good – Drew