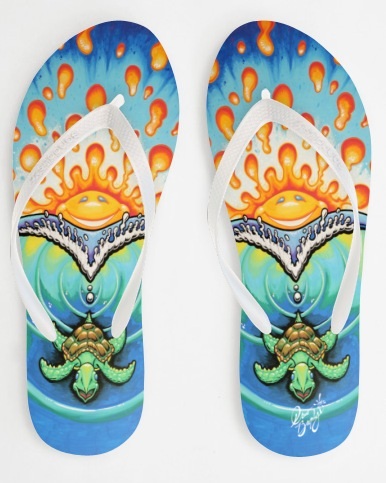 One of my newest license deals is with a custom flip-flop company called Sandalista.
(See the official Press Release here)
They create print-on-demand sandals and have an awesome printing process, which works great with the bright colors in my art.
They started with a dozen of my designs, and I'll be adding new ones every quarter or so.
They also print the art of other artists.
So far, people love them.  You can see all of my flip-flop sandal designs here at Sandalista.com.
(Thanks to all of my friends and family members who have already bought a pair for the summer!)
Sandalista wrote a press release about our partnership, which you can read on PRLOG.
Drew