16 Jun

BATTLE OF THE PADDLE Poster – The Painting of it……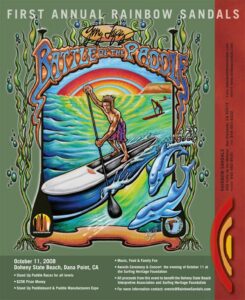 Rainbow Sandals is putting on the BATTLE OF THE PADDLE paddleboard contest this October, and the grand prize is $25,000!
Here's the finished poster from the original painting.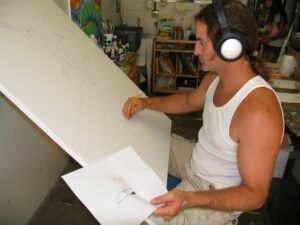 See below photos of Drew sketching out the art on canvas.
Of course, he's wearing his headphones so he can't hear me when I need something……
Here's some photos of the progress of the painting: