12 Nov

How do I get Sponsored by Art Supply Companies?

UPDATE TO THIS BLOG POST on OCT 8, 2012:  Drew Brophy is now sponsored by Uni Posca, Iwata, Fredrix Canvas and many other companies.  These steps we posted helped to make that happen!

Watch a Video where I talk about how to get sponsorship and I give a lot of examples, on Smart Creative Women Podcast Site.

Here's a question from Zach Neff:  "Ive been drawing my whole life…..with a certain pen company….I'm wondering whats the best way to go about getting sponsored or provided with the supplies and then make a site, sell the art and advertise a pen company and put my drawings n such on stuff?"

Zack, to get sponsored by an art supply manufacturer, you'll need to follow these steps:

1.)  Build up a body of work;

2.)  Build up huge fanbase.

3.)  Contact the manufacturers of the products you want to be sponsored with and tell them what sponsoring you will do for THEM.

4.) Begin developing a relationship with the company and your contact there, and show them what you can do for them!

Sponsors are looking for a good role model, someone who is well known, with a strong following, and a strong prescence either on the web, on T.V. or through media (magazines, etc.)  In other words, they are interested in sponsoring a branded personality.

It's not easy getting a sponsor, but it is possible.  Drew has single-handedly promoted POSCA pens to over 1,000,000 people over the past 20 years through his seminars, his website and his very popular "Paint Pen Techniques" DVD.  However, we haven't yet been able to get the distributor of POSCA pens to sponsor him. We've talked with them, they had mild interest, but decided to sponsor a major race car driver last year (who does not draw or paint).  But, never one to give up, I keep in friendly contact with the company, because I know that eventually they will say "yes".

So, how do you build up your fanbase, your name, your following?  Here's 5 tips:

1.)  Be consistent – have your own style that people recognize as your own.  And use that style in most of your work.  Sign your name to everything and retain your copyrights.

2.)  Have Integrity – Do what you say you will do, when you say you will do it.  This goes far in business and in brand building.  YOU are the brand, by the way.  People have to trust you, like you and beleive in you in order to buy what you are selling.

3.)  Stay focused on the Goal:  This means stay on the path, don't wander to other paths, don't give up early because it's too hard.  Stay focused on the end result.  It may take years, but enjoy the journey.

4.)  Get a Functioning Website NOW:  It's your window to the world.  Get a site, nurture it, keep updating and improving it.  And print it on your business cards and send everyone you know to it.  (Make sure your site url is your own name.)

5.)  Promote Yourself:  Get your name out there, do what you can to promote yourself.  Get educated on promotion by buying books on it.  Read how other artists are doing it.  Go to www.artbizcoach.com and get yourself educated on many other things you can do to grow your art business.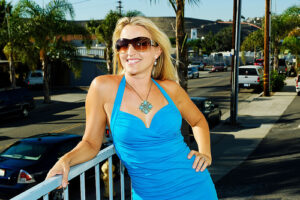 I want you to be successful!  Now go hurry up and be patient!
Maria "Spunk" Brophy    (Follow me on Twitter!)
"Patience is a key element of success."  Bill Gates