03 Jul

Tattoo Artist Mark Longnecker Surfs, Paints and is Trouble!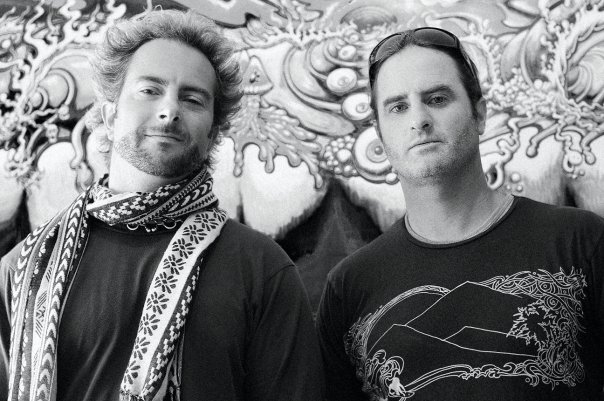 I knew when Mark Longnecker called Drew and said "I'm coming to San Clemente" – it was going to be trouble.
You see, Mark is a wild tattoo artist from Cocoa Beach, Fl.
He has this cool, calm energy about him but he's full of surprises.
(He owns the popular ENDLESS SUMMER TATTOO shop in Cocoa Beach.)
I call him trouble, because out of all of Drew's friends, Mark Longnecker is the only one that actually can get Drew out of the house, pub crawling all night!
Besides the pub crawling (although San Clemente has only a few bars to crawl to), Mark and Drew had other projects they collaborated on.
PAINTING A CAMPER VAN:  Drew had a Van to paint that week, so Drew roped Mark into painting all day at the Escape Camper Van headquarters in Lawndale!
Drew painted one side, Mark painted an ominous  Octopus on the other side. 
 THE WORLD SKIN CANCER FOUNDATION – SEAN AND SKIPPY SLATER SURF CONTEST:
Mark had been asked by the World Skin Cancer Foundation and the Sean and Skippy Slater San Clemente Surf Contest to paint a surfboard for the live auction that would be held later that night.
Drew helped paint the board, and the painting was a fine collaboration of Longnecker and Brophy's version of the San Clemente Pier.  The board sold for a good $ amount and the charity was stoked.
MARK CAN SING – Hanging in Drew's studio, Mark picked up Drew's electric guitar and rocked out to Rocky Racoon.
Luckily, our studio is in the Surf Ghetto, and all our surf ghetto neigbors were stoked on the loud music.
Damn, Mark Longnecker can sing really well.  If this tattoo thing gets boring for him, he could go out on the road with his music, I think.  Longneckers' full of suprises.
It took us a week to recover from Mark's visit.  We had to detox, catch up on sleep, and get back to work!
Here's a video on Longnecker: