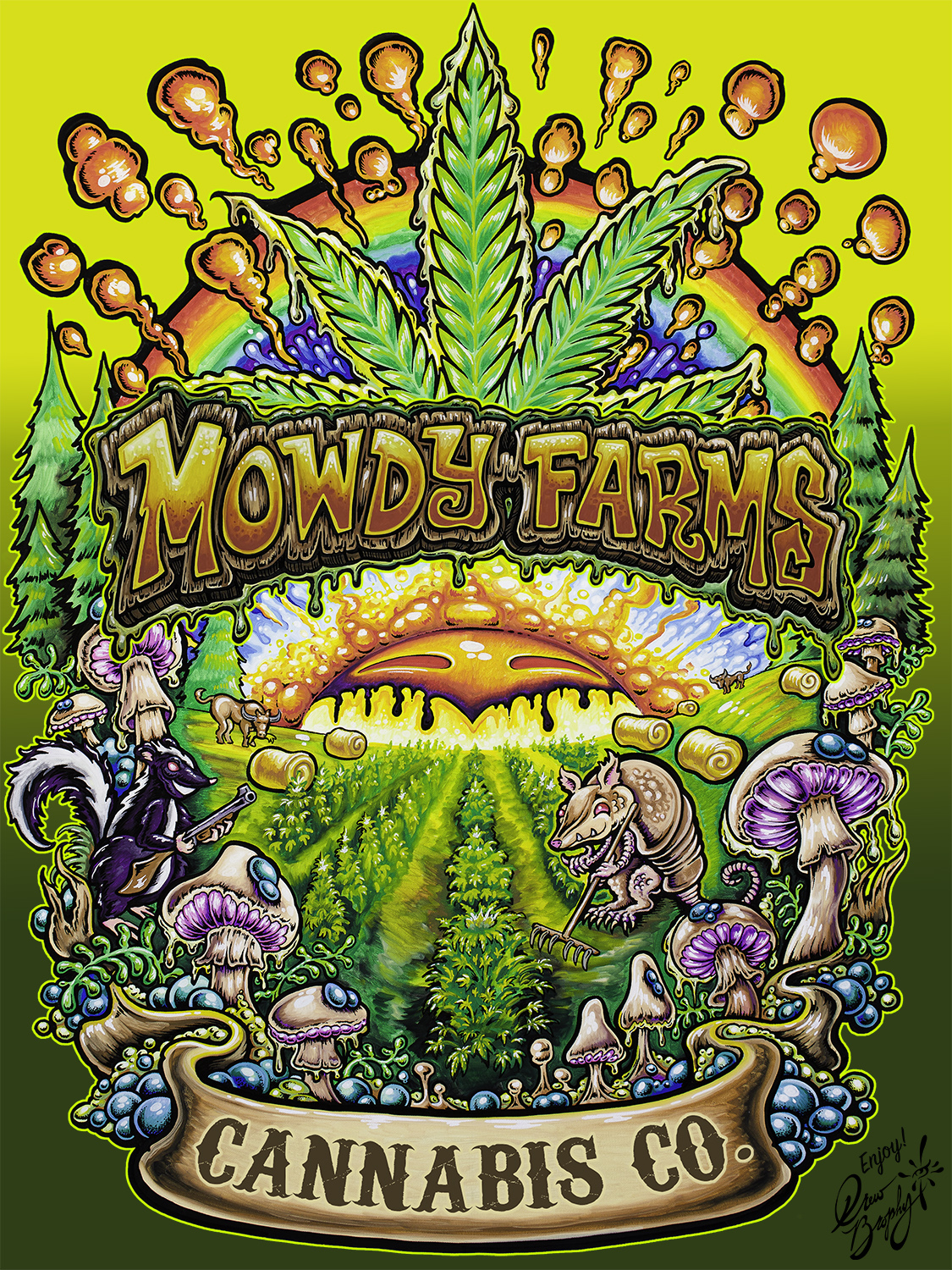 01 Dec

CASE STUDY: MOWDY FARMS Medical Cannabis Company Illustration

CLIENT:  Mowdy Farms in Oklahoma, USA

WHEN: November 2020

MISSION/SCOPE OF WORK: Design unique illustration for Mowdy Farms Logo and Merchandise. Illustration should capture the elements and lifestyle of the farm in Oklahoma, including the wildlife that is found on the farmlands.

The client wanted the illustration to clearly show that they are a cannabis company and they wanted it to be bright and edgy! 

Drew Brophy researched the area, learned about the wildlife that roams the lands there and worked a lot of the iconic elements into the illustration. This was a fun project for Drew.

RESULTS:  A memorable illustration that clearly conveys the vibe of Mowdy Farms and what life is like on their farm in Oklahoma.  The illustration works perfectly for printing on a variety of merchandise as well as for branding purposes.