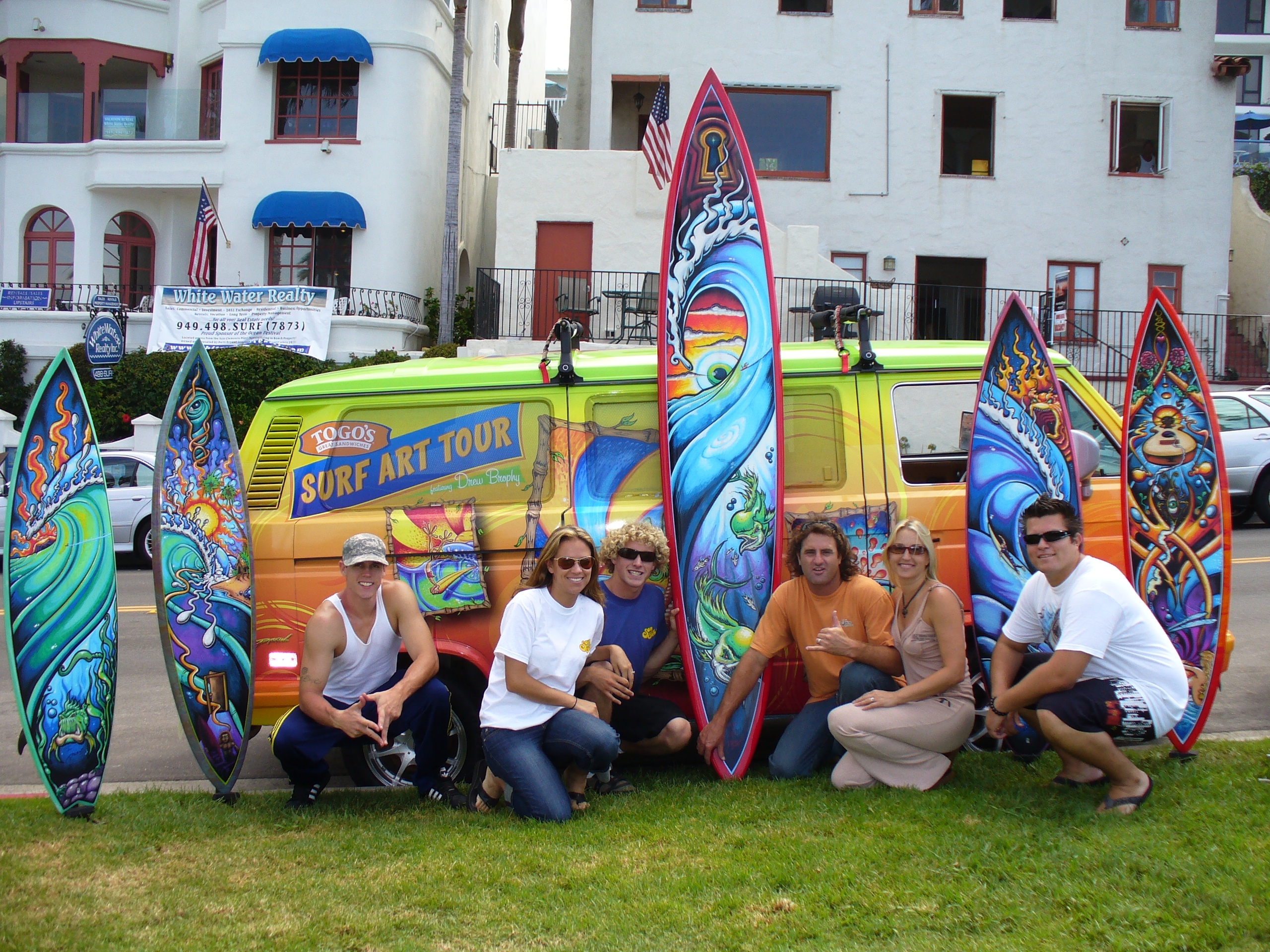 17 Oct

CASE STUDY – Togo's Summer Surf Art Tour Campaign
CASE STUDY:  Togo's Restaurant Summer Surf Art Tour Campaign
WHEN:  Summer 2006
CLIENT:  Senareider Agency for Togo's
MISSION:  To create public awareness of Togo's Southern California surfing roots!
Togo's has approximately 300 restaurants in the Western states.  Founded by two surfers from Southern California, Togo's and their marketing agency, SenaReider, devised a campaign that celebrated their roots and at the same time, promoted their new Bocana Beef Sandwich.
SCOPE OF WORK:  Provide artwork for the campaign.  Two VW vans were wrapped with Drew Brophy Surf Art designs and outfitted with a traveling art exhibit of Brophy­ custom-painted surfboards. Surfers drove the vans up and down the Southern California coast, attending festivals and beach events, giving out samples of Bocana Beef sandwiches and coupons to track the results.
RESULTS:  Mission Accomplished!