15 Jul

Hurley US Open of Surfing – Drew Spray Paint Demo at Sacred Craft Booth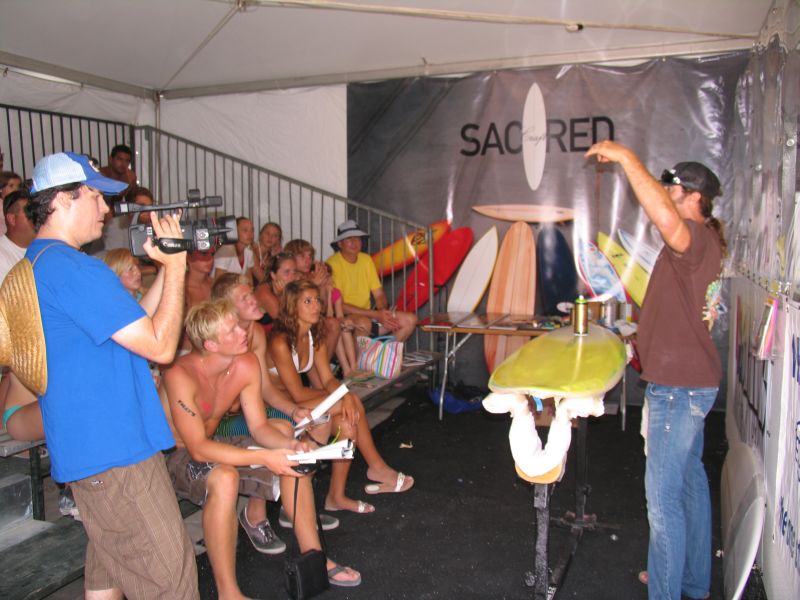 The Hurley U.S. Open of Surfing was crazy, as usual.
When I say Crazy, I mean, tons of almost-naked girls walking around, tatted up bodies everywhere and just plain old debauchery!
But, we had one mission there, and that was to show an audience at the Sacred Craft Booth how easily you can dress up your surfboard with spray paints and paint pens.
Somehow, Drew got roped into painting flowers on girls, and after about the 4th one, I had to put a stop to it because they were lining up!  (We were thirsty, we would have been there all day….)
Afterwards, we gave out about 100 of our $18.00 art prints and stickers and Drew signed autographs and was interviewed by a t.v. crew.
The weather was hot, so an ice cold beer at Surfline.com's party afterwards was greatly appreciated!
See you next year, U.S. Open!
For more info on the event, click here
.