02 Jul

Surf Shot Magazine August 2008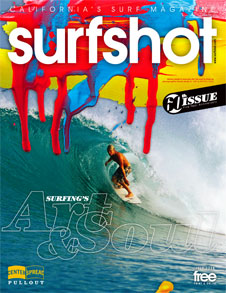 Great article on surf art, interviewing Wade Koniakowsky, Drew Brophy, Roy Gonzalez, Knost, Fletcher, Pu'u, Anderson, Black and Lloyd. Drew is so serious, Fletchers brutally honest and Roy Gonzalez is just a deviant. Check it out!
Go to this link to read the extended version of the article.