01 Aug

TNT TV Channel, 08/08/09 Wedding Day Features Drew Brophy!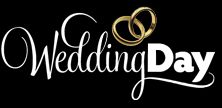 Tune into Wedding Day on Saturday, August 8, 2009 at 9:00 a.m. PST on TNT. Check your local listings for the channel and the time in other time zones.
In this episode of The Wedding Day, Drew stokes out the lucky couple getting married in Maui by painting a surfboard that encapsulates their lives together!
Check it out!  For more information on Wedding Day, go to http://www.tnt.tv/series/weddingday/display/?contentId=47249