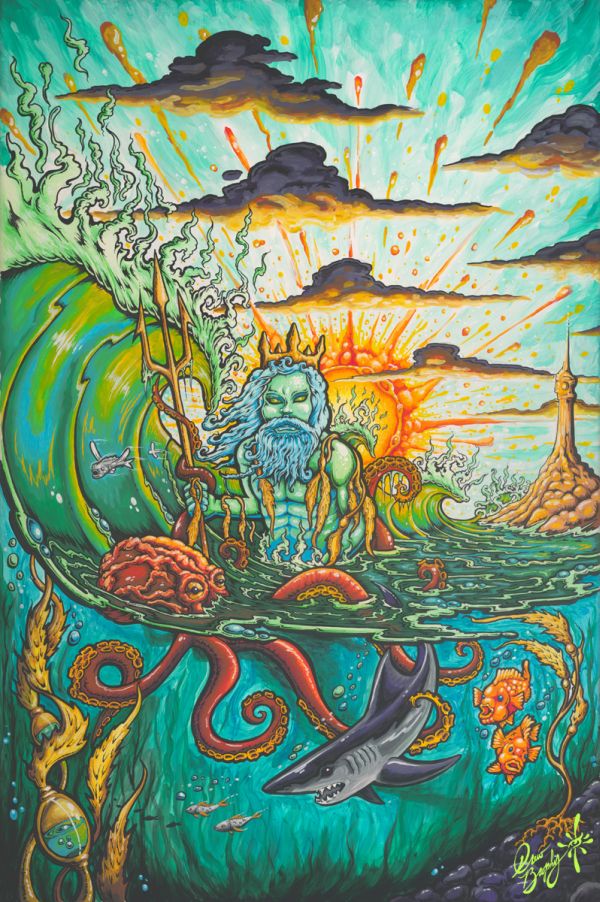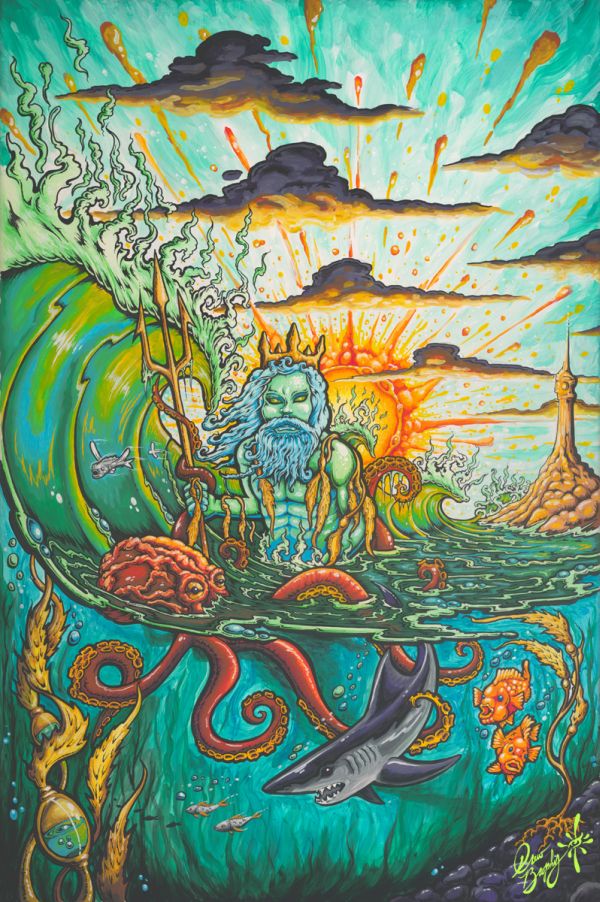 For the seventh year in a row, Drew's been asked by the Ocean Institute to create the cover artwork for their summer programs.   Here's Neptune!
You can buy a beautiful Giclee Print on Canvas of this painting  in our STORE.
UPDATE TO THIS POST (March 2011): The O-I ended up not using this artwork after all.
We were greatly disappointed at first, because of the hard work involved in it, but it all worked out great in the end, as everything always does.
An art collector named Tim Smith saw it on our website and purchased the original painting a week later.
So now Neptune is in a good home. Giclee prints of Nepture are available now in our store. Check it out!