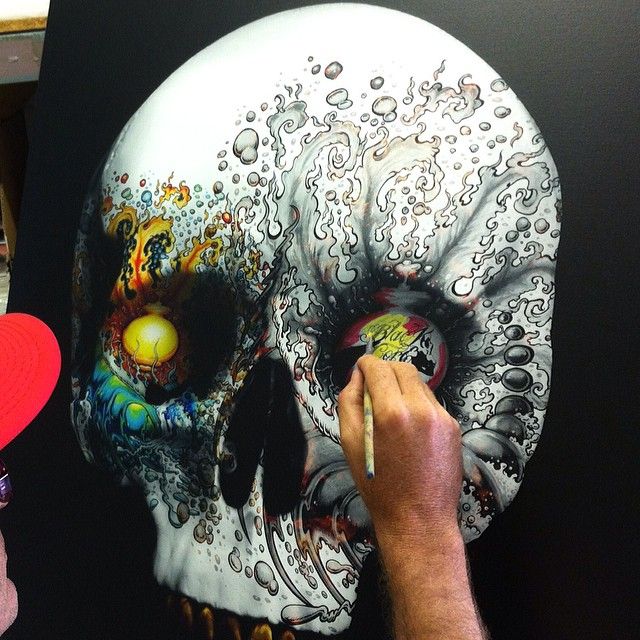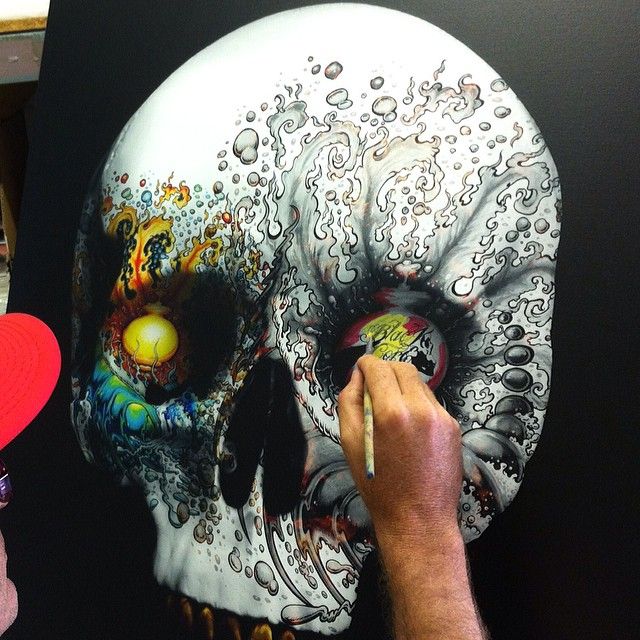 I rarely do collaborations, and I never sell limited edition art prints.
But when skull artist Paul Crabtree, out of U.K.'s Black Core Studios, asked me to collaborate on a skull art piece for a limited edition of 25, I said, "why not?"
And I'm stoked on how it turned out!
This art piece, titled RADIOACTIVE, elicits a huge response from everyone who sees it.
It's printed on 30″ x 30″ gallery-wrapped canvas, and I'm hand-embellishing some of them.
Only 25 are being sold; this is the first limited edition I've done in many, many years.
(They are almost sold out)
To order yours before they are all gone, call 949-678-8133, or order online at RADIOACTIVE LIMITED EDITION ART CANVAS.
(Or get the Radioactive t-shirt, here)
Order by October 31st and get $50.00 off – use coupon code "halloween" at checkout!