CASE STUDY:  SOWFLO Album and CD Cover for their 2016 release titled SUCH IS LIFE.
WHEN: January 2016
CLIENT: SOWFLO
MISSION: SOWFLO is a South Florida American reggae band.  They were releasing a new album titled "SUCH IS LIFE " and wanted an illustration that would be so unique and full of life that it would add to the appeal of the album and cd's.  The ultimate goal was to create an album that would become collectible and memorable.
SCOPE OF PROJECT:  The artwork was designed to incorporate the band's love for sunshine, good vibes and a Florida feel.  And of course, one of the most interesting features of their region, bales of "herbs" washing up on Florida shores.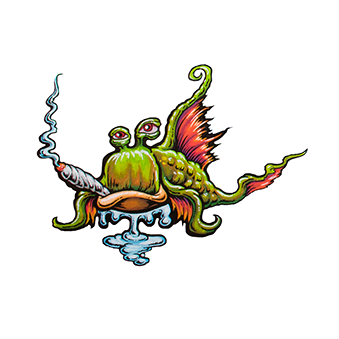 Drew strove to create a fun vibe with his signature sun and electric waves and of course, a Reggae album cover wouldn't be complete without a few pot leaves thrown in.  He then decided to add in a few of the strange fish found in Florida, called mudskippers.
Drew felt that he could create a mudskipper with such pronounced personality that it would become an iconic image for the band.  And it did.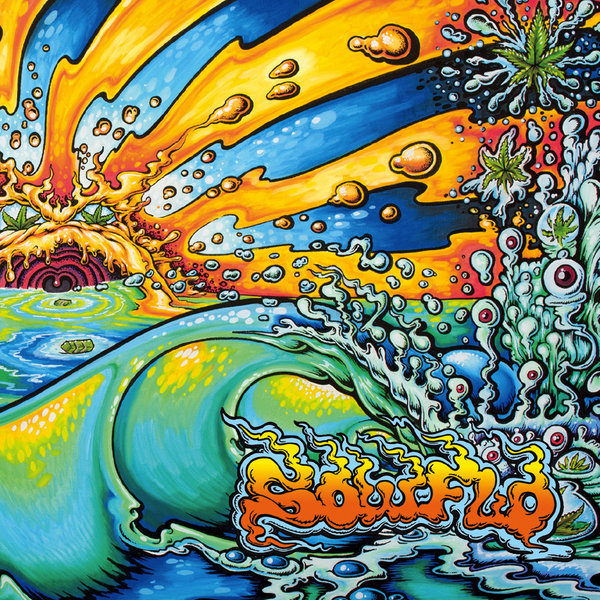 RESULTS:  The illustration printed beautifully, and the band was able to use the art to create other merchandise such as t-shirts and stickers donning the newly infamous mudskipper.  The album release has been very successful.
The mudskipper did indeed become an iconic image for the band.  In just a few short months since the album's release, dozens of photos from fans have surfaced, showing the mudskipper tattooed on them.  It's become a memorable image.  Mission Accomplished.
NOTE:  The agreement allowed for Drew to make art prints of the artwork available to his collectors.  They are in a limited edition series, available here.