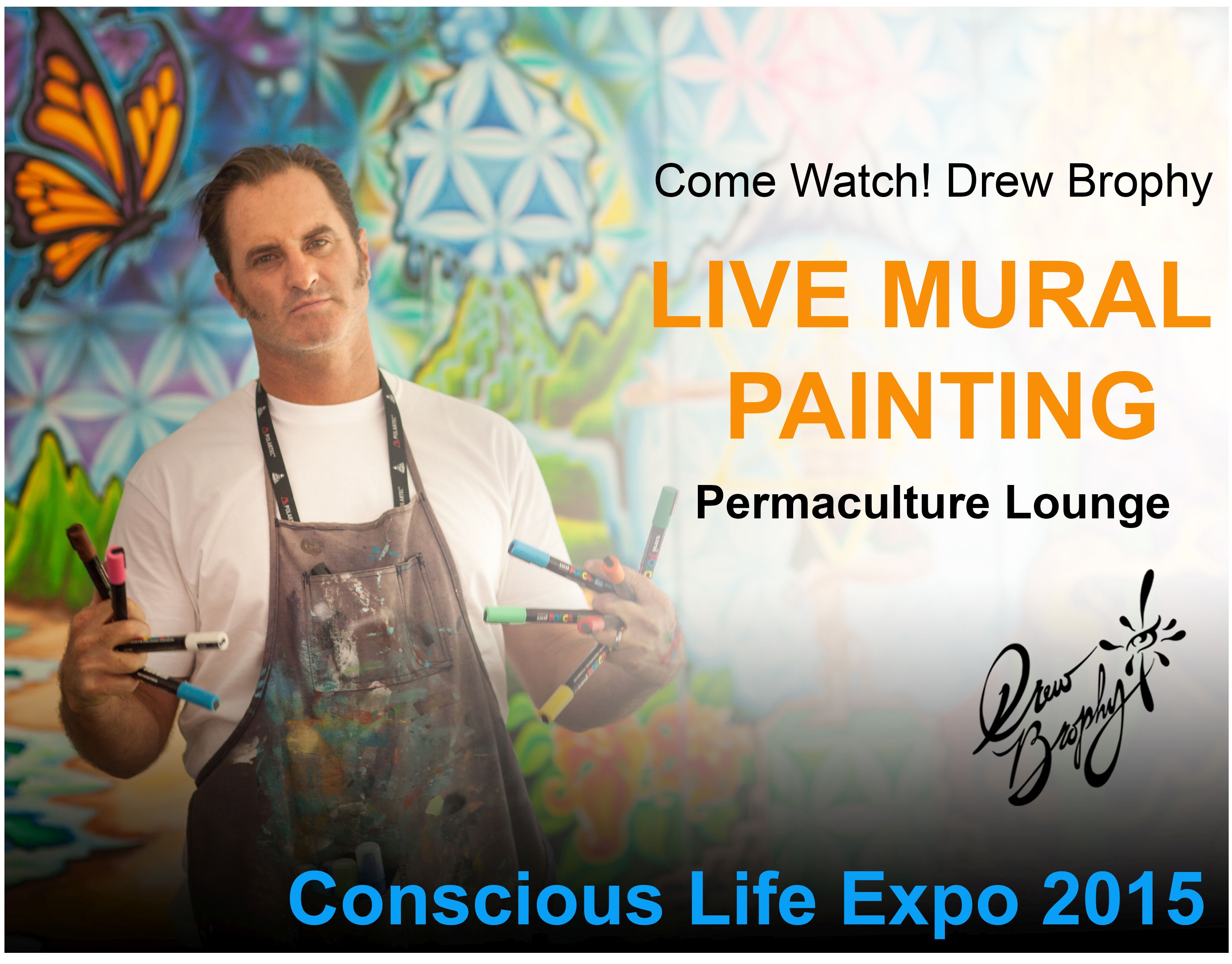 Drew Brophy will have an art exhibit and will be painting a mural, live,  during the Conscious Life Expo in Los Angeles this week.
A 6′ by 6′ mural will be painted over three Fredrix Canvas pieces size 2′ x 6′, and is titled "Water is Life."
Drew will be painting the mural live in the booth of Greenfield Naturals in the Permaculture Lounge.
The Conscious Life Expo has also given us space to exhibit Drew's art during the show.
We will exhibit Drew's 18 foot mural titled "A Life Well Lived" and two of Drew's Sacred Surfboard paintings.
If you're walking the show, come visit us at Greenfield Naturals booth and pick up your free art print, courtesy of Drew!
Take your picture in front of the live mural painting and tag it #DrewBrophy #WaterisLife #GreenfieldNaturals , and be entered in a drawing to win a prize from Drew.
WHAT: Live Mural Painting and Art Exhibit by Drew Brophy
WHERE: Conscious Life Expo, LAX Hilton, Los Angeles, CA
WHEN: February 6, 7, 8 2015
WHY: Come say hi, get a free Drew Brophy art print, create a Conscious Life!