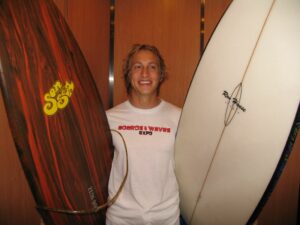 Boards and Waves Expo, Daytona Beach – Like a surf trade show, only it's open to the public!   http://www.boardsandwaves.comEVENTS
What went down:  We had a  kick-ass booth showcasing  new surfboard laminates of Drew's art on skillfully-crafted Island Inpired Surfboards (by Todd Sutz), as well as our new DVD, skateboard decks with Sector 9, posters, and lots more.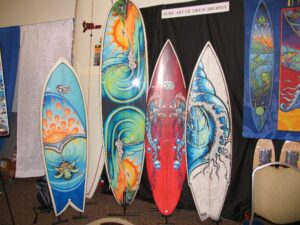 The waves were pumping, and everyone had a blast!  We partied hard & surfed hard.  It was so much fun!
We also held painting demos and a business of art seminar.  Famed artist Mark Longnecker joined us and he and Drew painted a board together.  Read on: