26 Jan

How to Prime Wood for Painting

Paul Cotton writes:  "Did you paint the Tripp II on wood, since it was so large, and how did you prime it for use with the paint pens?

Also, when will your new DVD come out? "  Thanks for asking, Paul.

The Trip II is a huge 8′ x 3′ painting – I like to paint on big surfaces.  I bought the wood at Lowes.  It's a 1/4″ birch, with nicely finished sides – it's more like a finishing board.  To prepare it for painting with the paint pens, I primed it with Kilz Primer, using a roller to cover the entire surface, of both sides (so that it doesn't warp).  It's painted 100% with paint pens, and Kilz worked great for that.  After painting, I sealed with Krylon Matte Finish, then had it framed.

As for my PAINT PEN TECHNIQUES DVD where I show you everything you need to know about painting with water-based paint pens – you can buy it here!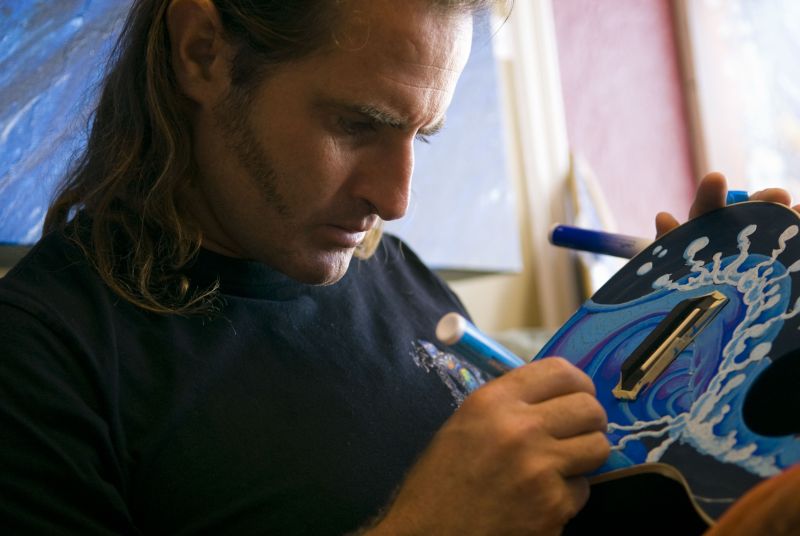 Life is Good – Drew
(Follow me on Twitter)
Share this article with other artists….