21 Jun

8 Foot Eagle Painting in Victoria, BC – DAY 2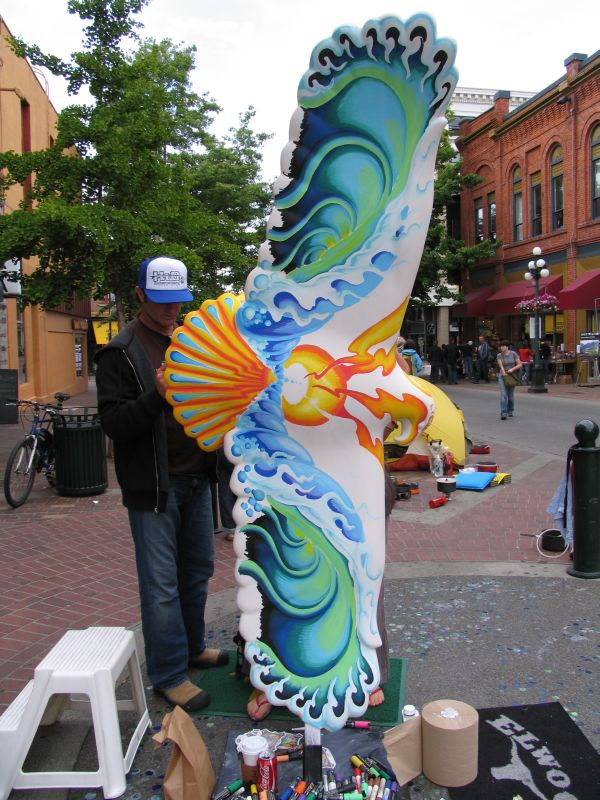 Drew started painting the Eagle at 10:00 in the morning and kept  going until 6:00.  He took occasional breaks to sign prints.
We thought he'd have more color on it by the end of day 2, but we underestimated the size of the canvas.  It was a lot of white to cover!
Noelle helped Drew paint scales on the fish (being carried by the eagle).  It was fun to watch the painting take shape – definately, composition was key in the design of this painting. 
Drew loved the friendliness of everyone who came to watch.  Victoria is a city with great energy, happy people, people who love their lives and who appreciate the arts.
To see DAY 1 of the Eagle Painting, Click Here.
And to see the final, finished Eagle, come back for the next post!