09 Feb

Indo Board Art Collab Press Release and Why We Should Blog More

This year 2010 is going to be the best year we've ever had, in terms of strong partnerships and top quality products.   And we haven't really announced it!  That changes right now…

Here's the 2010 skinny on how hard we've really been working:

We have a line of Drew Brophy Converse shoes hitting Nordstroms and Journeys, a HOW TO DRAW WITH DREW book published by Walter Foster, new Indo Boards, a complete skateboard line through Palisades, wakeboards through Liquid Force and a deal with clothing company Hinano Tahiti.

So, to get word out as to what we've been up to besides a whole lotta nothing, we've decided that I'd better get back to doing press releases and blog posts.

Starting with the Indo Board collaboration, here's the first press release that I've sent out in a long time.   Be ready, I'll be sending more!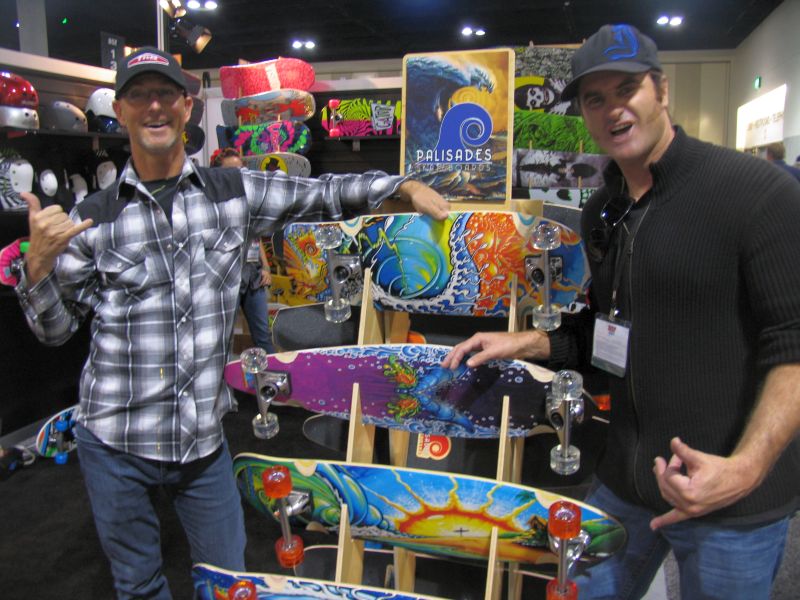 PRESS RELEASE – Indo Board & Artist Drew Brophy
Create
Lifestyle Inspired Balance Boards
SAN CLEMENTE, CALIFORNIA – February 9, 2010
Indo Board, the makers of the Indo Board balance trainer, has signed a second deal with lifestyle artist Drew Brophy to produce colorful, surf inspired balance trainers.
The goal of Indo Board has always been to introduce a fun and challenging way to exercise the bodies balance control systems.
A favorite among surfers and skateboarders, printing lifestyle art on the Indo Board was a natural fit. When the Drew Brophy Indo Board isn't being used, it could hang on the wall or be displayed as a piece of art.
Drew Brophy and Indo Board rolled out their first collaboration in the spring of 2009 with Drew's popular image "Bamboo Beach" printed on the front of the balance board.
Proving to be a success, Indo Board asked Drew Brophy to create new artwork specifically that would appeal way beyond the surf market.
"I've always admired Drew's artwork and when expressed an interest in the Indo Board I knew it would be well received by the consumer. The new art collaboration was based on my desire to see Drew's art with a Yin Yang based design. Drew was totally into it and aft
er several pencil sketch revisions the final design emerged and blew me away. I hope everyone likes it as much as I do!" Said Hunter Joslin, Indo Board creator.
The new Drew Brophy "Yin Yang" Indo Board is being released to retailers this month. For more information, contact Indo Board directly by calling 321-777-6021 or visit http://www.indoboard.com.
Drew Brophy's "Bamboo Beach"
Indo Board is the most recognized brand in balance board trainers and offers one of the most extensive lines of balance board training products on the market.  For more information, contact Hunter Joslin at 321-777-6021 or log onto www.indoboard.com.
Drew Brophy has been providing his signature lifestyle art for quality products for over 20 years.  You can find his illustrations on globally distributed apparel, shoes, hard goods, art prints, cards, ceramics, wireless content, skateboards and beach products.  Visit www.drewbrophy.com.
Son of the Sea, Inc. is the Master Licensor for Drew Brophy Properties and is dedicated to teaming up the top art talent with licensees who produce high quality products.  For more information, call 949-366-5236 or log onto www.sonofthesea.com.